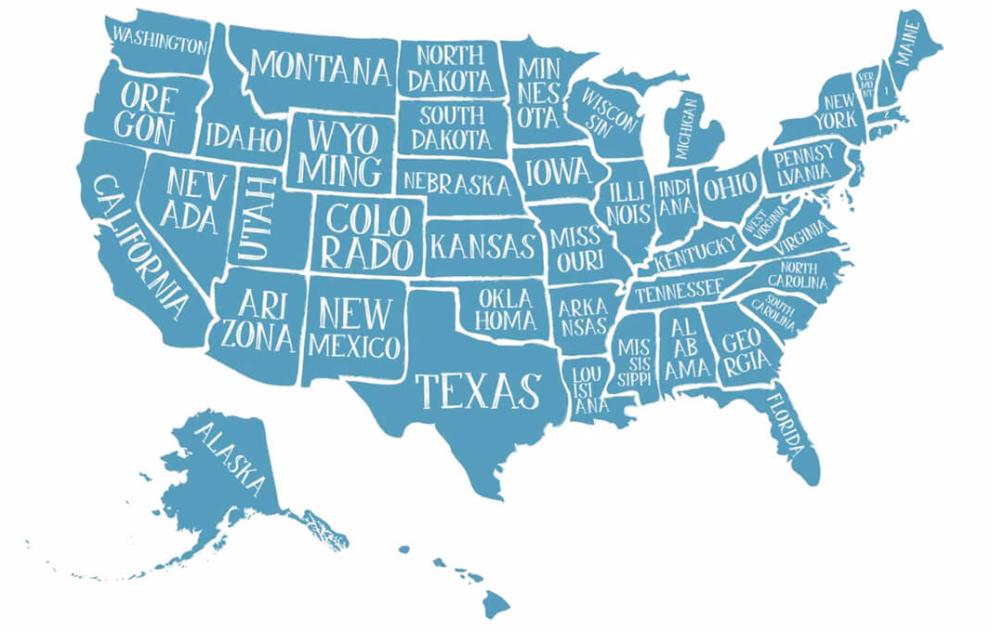 National preferred provider network, reducing the cost of health care and improving outcomes for everyone we serve.
States covered are shown in blue.
Workers' Compensation
Prime Health Services offers specialized workers' compensation preferred provider networks providing our clients with an opportunity to lower the cost of health care for their employees.
Our network of providers has been selected based on their quality of care and strategic location. We also offer programs directly to employers, claims administrators, and insurance carriers to establish prompt efficient handling of employee injuries. Learn how we make the most of these factors to get you the best price and service:
National PPO network

Certified networks

Specialty networks

Prime negotiations

Prime outcomes

Medical bill review
Group Health
From small self-insured companies to large TPAs and insurance carriers, Prime Health supports each client with their unique situation.
Prime Health Services offers a physician-only network, wrap, narrow network, reference based pricing, and claims editing software that helps find creative solutions for often overlooked drivers of medical costs.
A common misconception about PPO networks is that all networks are the same. There are many networks that have adequate medical provider coverage and discounts, but that does not make us equal. We believe that our network is more than just health care coverage and discounts. It is reliable, quality care where your employees need it most. Whether utilizing the full Prime Health PPO network or building out a custom medical provider network, we have you covered in all 50 states.
Physician only network, narrow network, wrap network

Renovo claims review and editing software

Referenced based pricing
Auto Casualty
Prime Health Services is uniquely positioned to offer the largest directly contracted national network of health care providers that is available for auto insurance companies.
Prime Health Services offers cost containment solutions for first party auto claims to assist with the rising medical costs associated with auto-related injuries. Our network of preferred providers agree to see auto injuries so there's no confusion when medical care is needed – we bring the best possible care to the patient.
As a leading auto insurer, we understand that you are looking for more than just access to a premier network of medical providers that are equipped to handle the unique injuries of the motor vehicle injured patient. You are looking for referral sources to make sure that follow-up care, beyond the emergency room, is accessed. The Prime Health Services preferred provider network consists of over 600,000 physicians, ancillary services, and hospitals with medical providers in all 50 states providing first-party auto PPO care. Along with access to quality health care, we understand that payers are looking for reasonable savings and quantifiable results in an outcomes-based setting. Prime Health offers that within our first-party auto PPO, and does so with a friendly smile.
Auto casualty national PPO network

Renovo medical bill review software
Medicare Advantage
Prime Health Services offers a preferred provider network specific for Medicare Advantage.
Our vast network of medical providers, at-home care, and private duty services allows Medicare beneficiaries to remain healthy and at home for as long as possible, while still covering any necessary hospital or other specialist visit. Our medical providers stand ready to service the enrollee's health, and our network helps provide greater access to quality affordable health care for payers' members.
Prime Health Services has a dedicated team of network development specialists that works with medical providers and facilities on mutually beneficial direct contracts. A well-rounded supply of specialists, primary care physicians, urgent care centers, hospitals, and other medical facilities provides a comprehensive approach to health. Adding the Prime Health Services PPO Network to your stack of networks allows the insurance carrier's plans to be more predictable, thus making it easier for their users to budget for health care costs.
Medicare national PPO network

Custom PPO network development
Corrections
We offer comprehensive programs for jails and prisons of any size.
We understand that one of the most nebulous areas of a county budget is the jail and trying to project inmate medical costs. Inmate medical costs are difficult to plan for when you don't know when a massive heart attack or other injury will happen. What if you could potentially save money on hospitals and doctors you already use? Our inmate medical cost containment program is a risk-free program that consists of access to nearby medical providers at a discount, claims adjudication (scrubbing and editing of the claim), and clear reporting that shows the county is focused on providing appropriate medical care regardless of the cost and our reporting supports you in the endeavor to be knowledgeable and accountable for the health care of your inmates.
Inmate medical cost containment

Inmate medical claim edits

MEDtrack