Featured Providers
Premier Wellness Center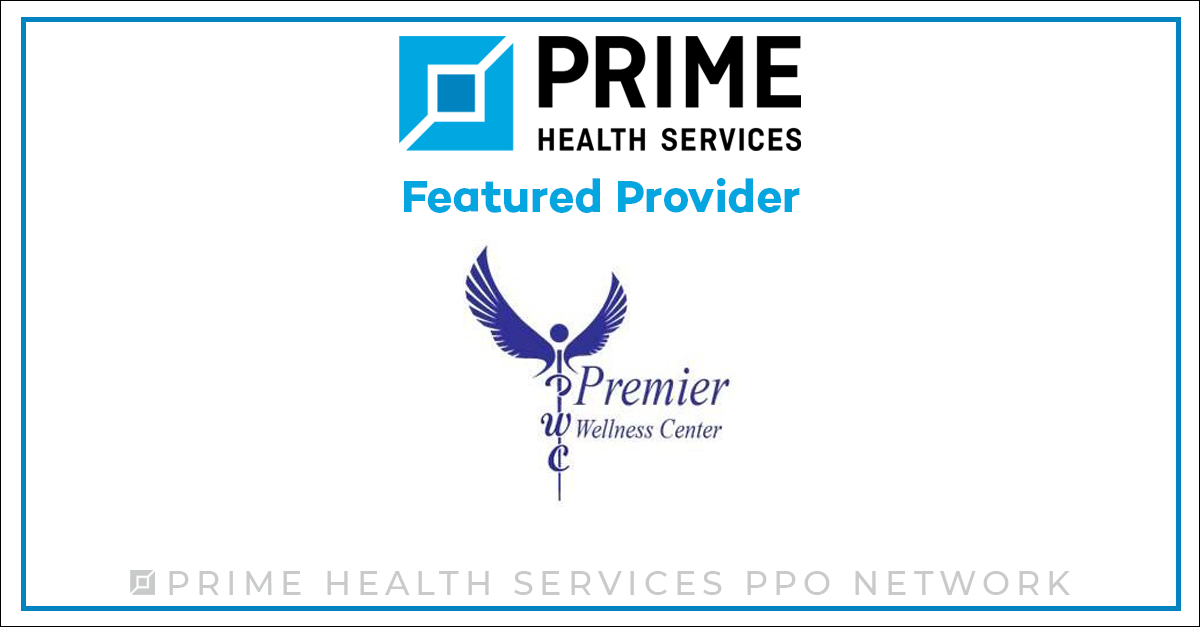 Premier Wellness Center has been serving the community in the past 20 years. We offer ACUPUNCTURE treatments to help the patients with their acute or chronic pains. Dr. Kenny Lin is highly recommended by the doctor in Kaiser and other private practice doctors. Acupuncture is a very effective way to help reduce the high intensive pain and will help the patients to regain their functional abilities in a much shorter time!
List of services / specialties
Acupuncture
Ear Acupuncture
Cupping
Deep Tissue massage
Wellness, Herbal and nutritional supplements
Facial and Cosmetic Acupuncture
Weight Loss Management
Contact us:
(909) 869-8501
20265 Valley Boulevard, STE E
Walnut, CA 91789
Follow us:
Calmar Pain Relief
Stephen J. D'Amato, M.D., P.C. is the Medical Provider for Calmar Pain Relief, LLC (Calmar).
Calmar has used the MC-5A medical device for 12+ years to provide a rapid, non-narcotic, non-invasive, pain free treatment (called Scrambler Therapy (ST) for severe, chronic, neuropathic pain, without known side effects and clinically proven effective by scientific research. Calmar's medical staff has treated over 2,000 patients suffering from CRPS, Sciatica, Failed back and neck surgeries, phantom limb pain, CIPN, and many other peripheral neuropathies with a success rate over 70%. Pain relief and the need for pain medication is usually three months to well over a year. ST usually consists of 10 treatment sessions (over two weeks). Booster sessions (1-3) are administered if the pain returns.
List of services / specialties
Successfully treats Complex Regional Pain Syndrome (CRPS) 
Successfully treats Sciatica and Neuropathic pain from Lumbar and Cervical spine injuries 
Successfully treats Phantom Limb Pain 
Successfully treats Temporomandibular Joint Disorder (TMJ) 
Successfully treats Failed neck and back surgery Syndromes  
Dr. D'Amato has trained doctors from Mayo Clinic, Johns Hopkins, and MD Anderson in the use of ST. Mayo Clinic, Johns Hopkins and MD Anderson are now treating patients with ST in their own clinical practices confirming the validity and effectiveness of ST from world renowned Medical Institutions. 
Contact us:
(401) 270-7077
211 Quaker Lane
West Warwick, RI 02893
and
28901 Trail Edge Blvd., Unit 101,
Bonita Springs, FL 34134
Follow us:
Outpatient Procedure Center
Outpatient Procedure Center
Outpatient Procedure Center is a patient centered and outcome based interventional pain relieving procedures and minimally invasive surgical procedures with goals to limit or avoid opiate pain medications.
List of services / specialties
Epidurals
Nerve Blocks
RF Ablations
Provocative Discogram
Percutaneous Discectomy
Spinal Cord Stimulator
Intersegmental Decompression
Contact us:
(302) 734-7246
240 Beiser Blvd Ste 201G,
Dover, DE 19904
Follow us:
AGAPEHEART HOME HEALTH SERVICES LLC
AGAPEHEART HOME HEALTH SERVICES LLC
Agapeheart Home Health Services is a home health service that provides quality care for patients at home. We believe in offering convenience to patients and allowing them to heal at home with their families and loved ones. We support our patients by sending our team of professional nurses and therapists to assist in the following services: Wound Care, IV Therapy, Injections, Pain Management, Post-Surgical Care, etc. Our experienced team consists of RNs/LPNs, Home Health Aides, Physical Therapists, Occupational Therapists, Speech Therapists, and Medical Social Workers.
Patients can schedule appointments by calling our office at 424-240-7700 or the Director of Patient Care Services (DPCS) at Mobile number: 562-405- 2675
List of services / specialties
Wound Care
IV Therapy
Injections
Pain Management
Home Health Aides
Physical Therapists
Occupational Therapists
Speech Therapists
Medical Social Workers
And much more
Contact us:
(424) 240-7700
Main Office:
15900 HAWTHORNE BLVD STE 100
LAWNDALE, CA 90260-2644
Rehab Without Walls | Murfreesboro | Hendersonville
Rehab Without Walls | Murfreesboro | Hendersonville
Rehab Without Walls neuro rehab has 21 outpatient clinics in 12 states. Outpatient therapy is often a great fit for children and adults with ongoing neurological and complex orthopedic conditions, as well as patients who need additional therapy after treatment in a more intensive setting.
Rehab Without Walls NeuroSolutions provides specialized, interdisciplinary, and outcome-based care through outpatient neuro therapy in one-on-one and group settings. Our physical therapists, occupational therapists, and speech-language pathologists work to achieve the best results for each patient. We create an intensive, customized therapy plan that addresses unique medical, physical, cognitive, psychosocial, behavioral, vocational, educational, and recreational needs.
Our skilled team of PT, OT, and SLPs specializes in neuro therapy with extensive experience serving survivors of brain injury and other neurological injuries and deficits. Together, we work collaboratively to provide seamless therapy solutions for our patients. Our outpatient clinics are equipped with state-of-the-art equipment and open gyms, where patients can practice everyday living skills.
Depending on the needs of the patient, our program can deliver as much as 20 hours of interdisciplinary care weekly. Because we specialize in creative problem-solving, no two care plans are exactly alike.
Typically, the care plan uses diagnosis-specific clinical guidelines as a baseline, then it is personalized to reflect the patient's life and goals.
List of services / specialties
Brain Injury Rehabilitation
Stroke Rehabilitation
Spinal Cord Injury Rehabilitation
Neurological Conditions
Physical Therapy
Occupational Therapy
Speech Therapy
Contact us:
Rehab Without Walls Murfreesboro 615-447-9520
2892 S Church Street Unit A
Murfreesboro, TN 37127
Rehab Without Walls Hendersonville 615-826-6612
131 Saundersville Road Suite 160
Hendersonville, TN 37075
Visit us:
Kingdom Dwelling Christian Counseling
Kingdom Dwelling Christian Counseling
KDCC provides both in-person and telehealth counseling sessions in Houston TX, Casper WY, and
their surrounding areas. We also proved Telehealth services for the entire states of TX, WY, and
Oklahoma. English and Spanish speaking staff and counselors are available to meet your needs.
Our experience enables us to offer effective outpatient, individualized, psychological care. We treat
several mental health disorders, and provide a neutral ground to individuals, families, and couples.
Our focus is to help individuals heal, energize, and become aware of their inner strengths through
counseling. We achieve this by providing a neutral safe space, listening to your concerns, and
customizing a treatment plan.
We promise to be there for you every step of your journey. Our goal is to help you grow from your
struggles, heal from your pain, and move forward to where you want to be in your life. Please give
us a call, email us, or visit our website. We can't wait to meet you.
List of services / specialties
Cognitive Behavioral Therapy
Depression
Anxiety
EMDR Therapy
Trauma & PTSD
Marriage and Couples
Addictions
Stress Management
Telehealth
Christian Counseling
Contact us:
(281) 826-9777
12337 Jones Rd. STE 422
Houston, TX 77070
Contact us:
Brisk Health
Brisk Health developed the most advanced mobile healthcare app in the world. Patients now have access to medical care with just a tap on the Brisk Health App.
We use mobile vehicles staffed by acute care clinicians, equipped with a lab, medical equipment, medications and IV's, and a network of established mobile radiology providers to administer state-of-the-art care in the convenience of the home.
Brisk Health is one of the fastest growing and most talked about start-ups in the health care industry today. It was created by real entrepreneurs who have a passion for solving problems and taking an idea from concept to market. Brisk Health is rapidly expanding across the United States and is poised to disrupt the health care industry. In October of 2021, Brisk Health was awarded Best Tech Startup in Henderson, Nevada, by The Tech Tribune.
List of services / specialties
Contact us:
(888) 592-7475
8905 South Pecos Road, STE 23C
Henderson, NV 89074
Follow us:
Oasis Orthopedic and Spine Integrated Services
Oasis Orthopedic and Spine Integrated Services
At Oasis, we understand that each person's situation is unique, and each person's healing plan needs to be customized for their individual injury or condition. Our experienced board certified and fellowship trained physicians use the latest minimally-invasive surgical techniques and therapeutic treatments.  Oasis Orthopedic and Spine have several location throughout New Jersey and New York.
At Oasis Orthopedic and Spine, our team believes the surgical process should be as painless as possible, recovery should be fast, and success rates should be high.  Our medical team includes board-certified spine and orthopedic surgeons, podiatrists, and pain management specialists supported by a medical staff that makes your care first priority.
List of services / specialties
General Orthopedic
Minimally-Invasive Spine Surgery
Pain Management
Sports Medicine
Surgical Treatments
Podiatry – Foot and Ankle
Contact us:
Phone: (844) 203-5537
85 Harristown Road Suite 103
Glen Rock ,NJ  07452
Follow us:
Stymco Medical LLC
STYMCO Medical is a NATIONAL DME PROVIDER with headquarters in Tampa, FL. We are accredited with BOC (Board of Certification/Accreditation) and hold Medicaid, Medicare and GAS licenses, currently work with most major workers' compensation & auto carriers as their PREFERRED DME supplier, such as Aetna Coventry, One Call Management as well as IN-NETWORK major health carriers with Carecentrix and Evicore, CIGNA through Evicore and Florida Blue, Horizon, Empire, and BCBS through CareCentrix. We offer premium supplies and equipment to include our own exclusive wound care and ostomy line that meet the highest quality standards available in the market with incredible pricing.
Thank you for your interest in STYMCO Medical, a Durable Medical Equipment (DME) company that develops and distributes a variety of products to patients for home medical use. Our focus is to provide quality equipment to physicians and patients throughout the United States in an effort to give them options and ensure they have access to whatever is required to follow the prescribed course of treatment.
List of services / specialties
Orthopedic Bracing
Electrotherapy Units and Supplies
Mobility
Wound Care and Ostomy supplies
Enteral Feeding Supplies
Respiratory Equipment and Supplies
Diabetic Testing devices and supplies
Lymphedema compression equipment and supplies
Urology-Catheters
Hypertension monitoring
Contact us:
(813) 922-3150
8176 Woodland Center Blvd
Tampa, FL 33614
Follow us:
Community Care Solutions, Inc dba Sunnyview Home
Community Care Solutions, Inc dba Sunnyview Home
Sunnyview Home is free standing health facility, providing subacute level of care, as well as skilled nursing.  We are accepting both, long and short term clients.
Each client will receive individual assessment from our multidisciplinary team upon admission. Once personalized goals are set, proper treatments and activities are
designed to advance self-care capabilities and daily life skills.
We are open 24/7. Our friendly staff will help you to schedule appointment to have a facility tour, explain how we work and meet our personal.
List of services / specialties
MD/Pulmonologist visits
24/7 Skilled Nursing Care
Physical, Occupational and Speech Therapy
Respiratory Therapy
Dietary Services
Social Services/ Activities
Laboratory Services
Pharmacy Services
Contact us:
(323) 350-8997
17824 Parthenia St.
Northridge, CA 91325
Interested in becoming a Featured Provider?
Fill out the form below!