NATIONAL SALES EXECUTIVE GREENAWALT JOINS PRIME HEALTH SERVICES, INC.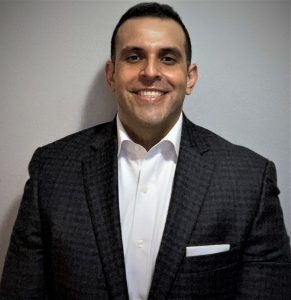 March 23, 2021 (Franklin, TN)
Prime Health Services, Inc. welcomes Charles Greenawalt as the newest member of their sales team. As a National Sales Executive his focus will be to continue to grow Prime Health's market share in the group health, workers' compensation, auto liability, and Medicare Advantage markets.
Charles has been recognized during his 15 years of healthcare experience for bringing an entrepreneurial spirit to complex challenges within both small and large organizations. He entered the healthcare market in 2005 serving as a Vice President of Business Development for Three Rivers Provider Network. Since then, he has held Executive Sales and Account Management positions at a national cost containment vendor and health care technology organizations.
"I am thrilled for Charles Greenawalt to join our team and am excited at the opportunity ahead of him," states Jennifer Ryon, Chief Revenue Officer for Prime Health Services. "Prime's commitment to its customers is phenomenal, and expanding our market footprint even further will allow us to bring this commitment and experience to an even wider group of clients."
Charles appreciates the challenge of deploying new products and processes across various lines of business and industries. His experience within healthcare includes group health, workers' compensation, auto, and personal liability. His expertise has helped him develop critical macro perspectives about the interplay of these products and interpersonal skills — bridging the gaps among them. Charles graduated with his bachelor's degree in Social Science, Education, and Economics from San Diego State University in 2006.
About Prime Health Services, Inc.
Prime Health Services, Inc. is a strategic health care technology partner supporting clients with tailored services for minimizing the rising cost of health care. Since 2001, our medical cost containment services help clients in auto liability, group health, indigent care, personal injury, and workers' compensation. Our tech-focused nature allows insurance carriers, TPAs, self-insureds, employers, and government entities to take advantage of our flexibility while not compromising on bill processing speed, data integrity, or access to care. When it comes to customization, we are second to none.
You can learn more about us in any of the following ways:
Visit our website www.primehealthservices.com.
Call us at 866-348-3887.
Follow us on LinkedIn (@PrimeHealth) and Twitter (@PrimePPO).